Own The Lemonade Stand Podcast
Sep 3
FOR IMMEDIATE RELEASE
New Podcast for Business Owners: Unlocking Marketing Success for Small Businesses: Own The Lemonade Stand
San Antonio, August 20, 2023 – Small business owners and entrepreneurs, get ready to take your marketing game to the next level! We are thrilled to announce the launch of our brand-new podcast series, "Marketing Matters for Small Businesses." Our first episode is set to air on August 30, 2023, and will be available on popular platforms such as Spotify, Amazon Music, Apple Podcasts, and more.
In an increasingly competitive business landscape, marketing plays a pivotal role in the success and growth of small businesses. However, many entrepreneurs often struggle to navigate the ever-changing world of digital marketing, SEO, social media, and other crucial aspects of promotion. That's where "Marketing Matters for Small Businesses" comes in – to provide valuable insights, tips, and strategies that can help you thrive in today's market.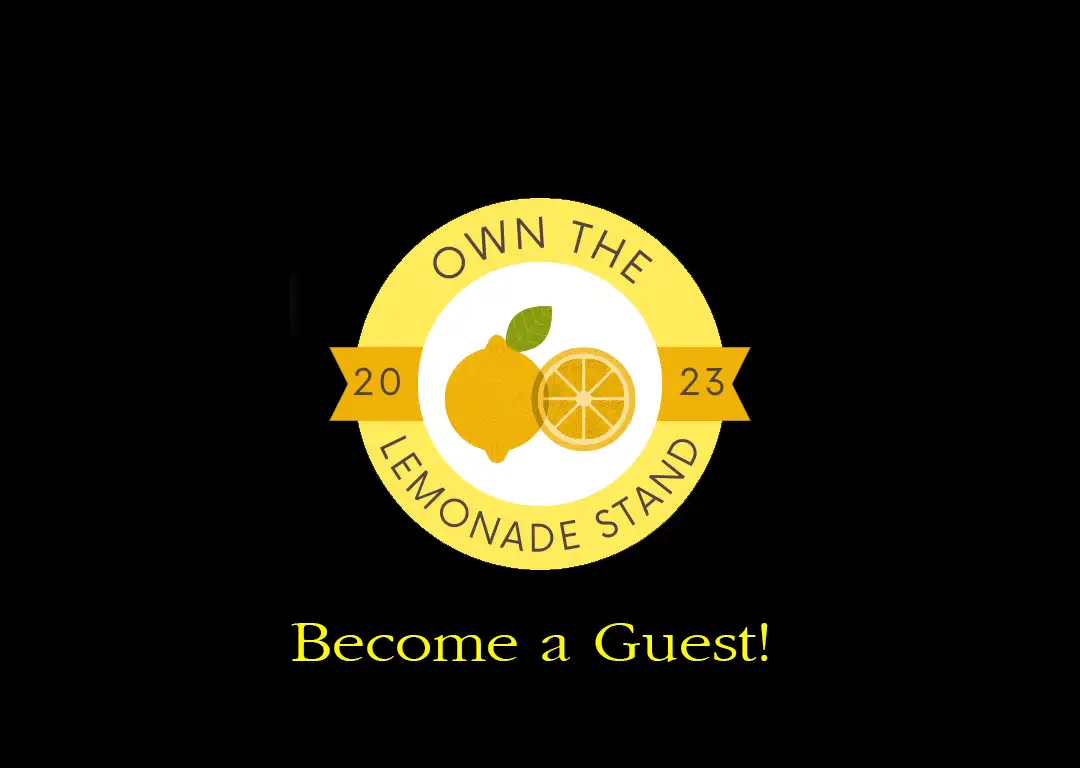 Hosted by industry experts and seasoned marketing professionals, our podcast promises to be a trusted resource for business owners looking to maximize their marketing efforts. With a commitment to delivering practical advice and actionable steps, each episode will cover a wide range of topics relevant to small business marketing, including:
Digital Marketing Trends: Stay up-to-date with the latest trends and innovations in digital marketing to ensure your business remains competitive.

Social Media Marketing: Learn how to leverage social media platforms effectively to engage with your audience and build a strong online presence.

SEO and Content Marketing: Discover strategies for improving your website's visibility on search engines and creating compelling content that resonates with your target audience.

Email Marketing: Unlock the power of email marketing to nurture leads, retain customers, and drive sales.

Paid Advertising: Explore the world of online advertising, including pay-per-click (PPC) campaigns and social media ads, to reach your target audience efficiently.

Brand Building: Understand the importance of branding and how to create a strong brand identity that sets your business apart.

Data Analytics: Harness the power of data to make informed marketing decisions and track the success of your campaigns.

Customer Relationship Management (CRM): Learn how to build and maintain lasting relationships with your customers for repeat business.
Our goal is to provide small business owners with the knowledge and resources they need to thrive in a competitive market. Whether you're a seasoned entrepreneur or just starting your journey, "Marketing Matters for Small Businesses" has something for everyone.
Don't miss our inaugural episode on August 30, 2023, and be sure to subscribe so you can access future episodes on your preferred platform. Stay tuned for interviews with guest experts, case studies, and real-world examples that will inspire and empower you to take your marketing efforts to the next level.
For more information and updates about "Marketing Matters for Small Businesses," please visit our website [website link] or follow us on [social media links].
About Own The Lemonade Stand:  Own The Lemonade Stand is dedicated to supporting small businesses and entrepreneurs in their journey to success. With a team of experienced professionals, we offer a range of services and resources to help businesses thrive in today's competitive market.
For Media Inquiries: Jeffrey Truitt | [email protected] | https://ownthelemonadestand.com
Find us on Amazon Music  |  Spotify  |  Listen Notes  | Apple Podcast